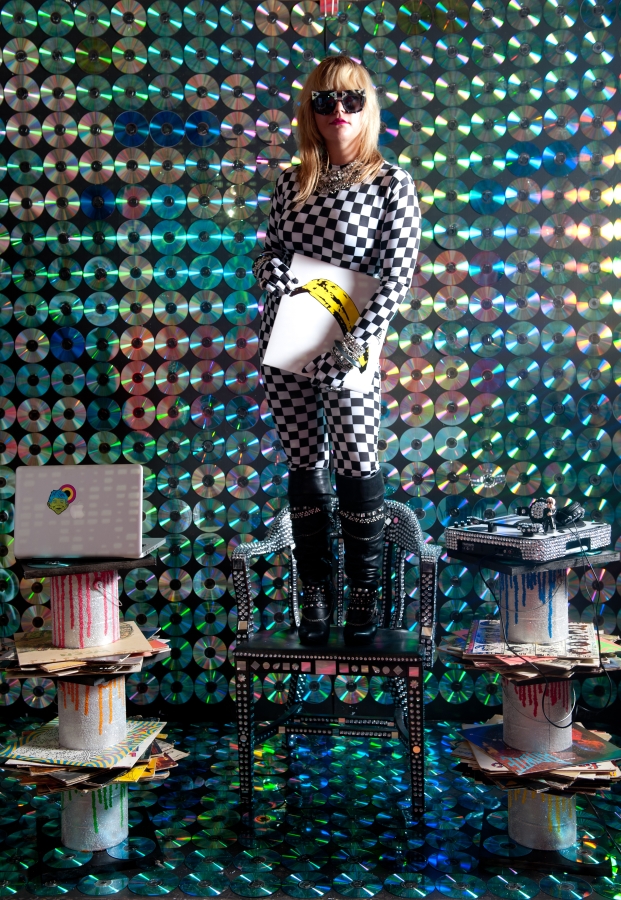 Jess! Pfohl is a 21st Century American Artist concentrating in paint, paper and promotion. Pfohl is currently endorsed by Campbell's Soup and has been sponsored by Heineken, Absolut, Red Bull and PRS Guitars since establishment in 2009. Pfohl holds a degree from St. Bonaventure University in Journalism/Mass Communications and Marketing.
Upon graduating in 2006, Pfohl participated in numerous film and music projects; most notably with Pete Townshend (The Who), under the direction of Justin Kreutzmann. In 2007, Pfohl filmed a rock documentary during Jam Cruise 5. In 2008, the video diary was nominated for a prestigious Jammy Award.
Pfohl's first collection of work culminated with over 30 pieces best classified as Pop Art. The collection was inspired by the work and behavior of Andy Warhol and his Factory. Pfohl began the collection while living in Brooklyn, New York. The exhibit deemed POP Rocks! displayed in New York City's famed West Village off of Bleecker Street at Sullivan Hall.
Pfohl's second collection debuted the Weintrob/Pfohl Pop Rock Posters in her hometown of Baltimore, Maryland at the Hard Rock Café. The self-produced event was accompanied by 8 free live rock performances lasting over ten hours; this collection later displayed at Gathering of the Vibes to a crowd of 30,000. Pfohl displayed an 8-foot Pop Rock Ray Charles at the GenArt Resurrection Benefit in November of 2010 in the company of her partner, Michael Weintrob. The two still continue to collaborate for special events such as Soulive's residency at Brooklyn Bowl.
Pfohl collaborated with PRS Guitars to create "Art Guitars" for
Music4More.org
. The collection displayed at The Fillmore Silver Spring, outside of Washington, D.C (2011/12.) Pfohl's first mixed-media stage drop is on seasonal display at Mass MoCA in North Adams, Massachusetts.
Pfohl premiered her second solo collection POP Logic to 200,000 people at Allentown Art Festival in Buffalo, New York. Three months later Pfohl was invited by Robby Takac of the Goo Goo Dolls to perform Pop Logic amongst her DJ table made entirely of Campbell's Soup Cans at the Music Is Art Festival at the Albright-Knox Museum.
In July 2013, Pfohl created a mixed-media 8 foot by 40 foot back drop in 6 days for Baltimore Mayor Stephanie Rawlings-Blake and the rest of the City Officials. It displayed in their booth at Artscape which was attended by over 300,000 people in two and half days.
Pfohl is currently working on her new collection "Sexposé," which is booked for exclusive debut in 2014 at the Visionary Arts Museum.
PRESS:
Click Here